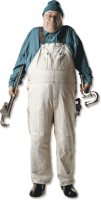 Material Damage, cover for buildings, plant, contents etc for accidental and sudden loss or damage.
Business Interruption, cover following a Material loss for protection against your reduction of turnover, loss of rent, increased costs of working etc.
Contract Works, covers new builds or renovations against physical loss or damage and as an option, to cover liability arising in connection with the contract works.
Fidelity Insurance, protects the company against financial loss suffered through the fraudulent or dishonest act of its employees.
Machinery Breakdown, cover breakdown risks. Material Damage policies normally exclude these risks.
Business Liabilities
Public Liability, Legal Liability cover for your business for property damage or personal injury to third party property.
Statutory Liability, cover for an unintentional breach of the law and could face criminal prosecutions, which could lead to a fine.
Employers Liability, protects against claims brought by employees for personal injuries that are not covered by ACC. Professional Indemnity, covers legal liability incurred by giving negligent advice or though a breach of professional duty. Cover includes associated defence costs.
Professional Indemnity provides the resources to defend your organisation against allegations of negligence. This includes the legal expenses and damages arising from a breach of professional duty.
Employers Disputes, to cover damages and costs arising out of certain employment related disputes such as wrongful termination, harassment and discrimination. Cover includes associated defence costs.
Directors and Officers, to cover directors and others against liability they might incur in carrying out the duties of a company director. The insurance will also reimburse the company where it has already indemnified its directors for such liability. Cover includes associated defence costs.
Trustees Liability, to cover trustees for personal liability arising from a breach of their fiduciary duties and to reimburse the trust when it has provided an indemnity to the trustees. Cover includes associated defence costs.
Association Liability, to cover those engaged in community or industry associations who might be held personally liable for mistakes, errors or omissions whilst undertaking their duties for the association.
Cyber Liability, to protect businesses and individual users from Internet-based risks, and more generally from risks relating to information technology infrastructure and activities.
Transport Risks
Carriers Liability, to cover liability under the Carriage of Goods Act.
Marine Cargo, to cover shipments of goods by land, sea or air.
Marine Hulls, to cover watercraft against physical loss or damage.
Miscellaneous Risks
Credit Insurance and Trade Debtors, to cover the risk of trade debtors failing to pay debts due to their insolvency or protracted default.
Forest, a special form of insurance for forests. Material Damage policies do not cover standing timber.
Farm and Livestock, a special form of cover for farms and livestock.
Disclosure statements are available for Maree, Emma, Maxine and Camilla on request and free of charge.